Blenz Bowls

a smoothie bowl experience unmatched
Blenz Bowls

a smoothie bowl experience unmatched
Blenz Bowls

a smoothie bowl experience unmatched
Blenz Bowls

a smoothie bowl experience unmatched
Blenz Bowls

a smoothie bowl experience unmatched
Blenz Bowls

a smoothie bowl experience unmatched
Blenz Bowls
a smoothie bowl experience unmatched
Blenz Bowls
a smoothie bowl experience unmatched
Blenz Bowls
a smoothie bowl experience unmatched
Blenz Bowls
a smoothie bowl experience unmatched
Blenz Bowls
a smoothie bowl experience unmatched
Blenz Bowls
a smoothie bowl experience unmatched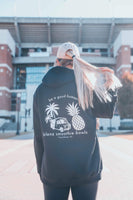 Tuscaloosa, AL
We are a smoothie bowl concept with two storefronts and a food truck in the city of Tuscaloosa, AL serving the wonderful University of Alabama. Our specialty is healthy, happy, good food. The fuel we put in our body matters. So here we are to bring you the best fuel available.
Oxford, MS
Janurary 2021, we opened our second location at the University of Mississippi (Go Rebs). We have our truck located around campus and a new store front in the student union. Blenz at Ole Miss is an extension of the good vibes and healthy eats we offer everywhere. We love working with Ole Miss and making Oxford our second home.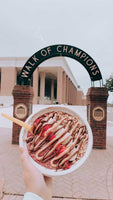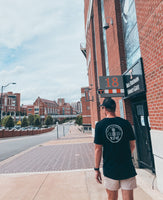 Knoxville, TN
Our fastest growing location is at the University of Tennessee. With storefronts at the student union & TRECs, as well as our truck on campus we have brought our Blenz magic to Knoxville. We love the community and students at our UT location.
St. Pete & Tampa, FL
Our newest addition to the Blenz fam is our USF St Pete and Tampa campuses. Our first locations in the Sunshine State are sure to bring the vibes. We have storefronts located in the Student Centers on both the Tampa and St. Pete Campuses.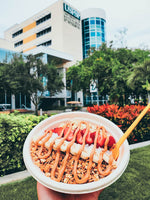 Auburn University
Blenz brought the magic to the plains. As the newest location in 2022, Auburn University and specifically the Student Center on campus is home to our smoothies and acai.
He says, "Be still, and know that I am God; I will be exalted among the nations, I will be exalted in the earth."

Psalm 46:10
In their hearts humans plan their course, but the Lord establishes their steps.

Proverbs 16:9
If you say, "The Lord is my refuge," and you make the Most High your dwelling, no harm will overtake you, no disaster will come near your tent.

Psalm 91:19-10